Frankfurt Airport Click & Collect
Top Brands
Popular categories
How it works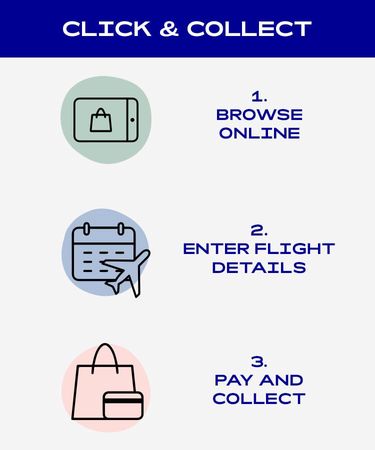 Frankfurt Airport Shopping: Click and Collect or Home Delivery
Access the online shop from anywhere: You can take advantage of Frankfurt Airport's online marketplace to easily shop from anywhere, for instance from your workplace, while relaxing in the comfort of your home or while riding a train. You can reserve exclusive brands and high-quality products at any time of the day or night and pick them up prior your flight.
All benefits at a glance: Leisurely check out the huge range of duty free products from home! Everything is at your fingertips: exclusive travel editions, outstanding specials and valuable luxury products. 
Staying in Germany? Discover our Home Delivery service! It's available to all customers older than 18 and having an address within Germany. This address can be your or a friend's house, but also a hotel you're staying at. Simply pay with Visa or Master credit card or by Paypal and get your order delivered within 2-5 days.
If you have any questions, our Customer Service will be happy to assist you.